Services and Capabilities.
Our clients care deeply about the products they offer or the services they provide. Quality is their top priority. We believe that design makes better experiences for your customers. We believe that a cohesive, focussed marketing campaign makes better, long-term and loyal customers. We believe that it is our job to help our clients and their audience form a long-lasting relationship that will lead each to better, more successful, and happier lives.

Ideas. Solutions. Enrich & Engage. Design Matters. Marketing Matters.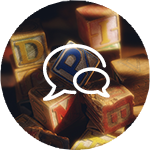 Account Management
We're not just another vendor. We're business partners, targeted toward one specific goal: to create a very successful ROI on your advertising, design and marketing dollars by expanding your market, increasing sales, enhancing your reputation. We enjoy making our clients look better with great design and always go the extra mile to provide exceptional personal attention and in-depth services that they deserve. Services are available on a project-by-project basis, a short-term campaign, or long-term monthly retainer.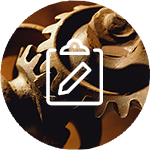 Project Management
Part of the job is to make sure every marketing dollar is working like $10. That means we plan, schedule, and manage each project from start to finish, breaking each phase down to its most cost-efficient denomination so that you get the biggest bang for your buck. We keep you posted at every stage, giving you the confidence that we'll deliver your projects on time, every time.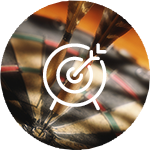 Strategy
From exciting companies to fabulous brands, we create our designs and projects with exhilaration, care, insight, attention to detail, and deliberate execution. We've listened, we've planned, now we make those ideas into a reality. Why? Good strategy means finding the core truth about your brand – not the obvious, superficial aspects – then creating a little surprise, a little tension rather just seeking to fit into the ho-hum daily norm. That makes people pay attention and care about something they weren't even thinking about, or know they wanted.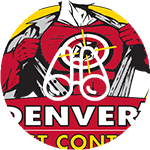 Corporate Identity
Corporate identity isn't just about creating a distinctive, memorable logo for your business or brand. Or just designing stationery and business cards. It's all about developing and deploying a complete package comprised of many components whose whole creates a consistent, viable, sustainable, and memorable brand identity.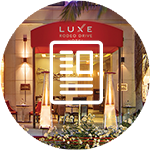 Print Advertising
Magazine and newspaper print ads for consumer, trades, and business-to-business publications. No... print advertising is NOT dead. Far from it! With the increasing clutter of billions of gigabytes of digital ad data and content assailing consumers and business audiences on a 24/7/365 basis, print is once again proving it's long-term worth. Print is tangible, credible, memorable, and has a very long shelf-life.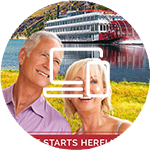 Digital Advertising
Digital advertising and marketing campaigns enable our clients to engage valuable prospects who otherwise might remain out of reach using other media platforms. Static, interactive, animated... we create and produce all types and sizes of website banner ads, website hero images, and Facebook® ads for consumer and business-to-business campaigns.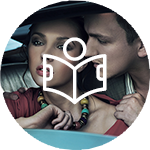 Brochures, Catalogs & More
Though most of the focus today is on building websites and doing digital and email marketing, printed pieces are still a very important component of a successful, completely integrated marketing plan. And, the neat thing is we can even make a printed piece interactive using the same design and artwork so you can deliver them online, via trade show kiosk touchscreens, on flash drives, and even integrate them into your website. Brochures. Annual reports. Product and service catalogs. All designed to tell your brand's story in an engaging manner, to persuade and sell.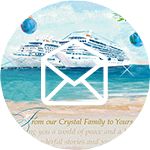 Email Marketing
A strong CRM program should have a strong e-mail component that not only has the right frequency but also the right call to action. Whether a monthly eNewsletter, or weekly sales emails — whether static or responsive, we provide striking designs and copy that will deliver clear and effective messaging directly to your target audience resulting in conversions, customer loyalty and increased sales. We'll help you develop the right strategic plan, message, and email execution that delivers results.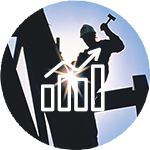 Sales Collateral
Part of a solid B2B sales strategy is developing sales collateral, product sell sheets, and related materials that together create a strong, interesting story, provide product and service facts, is effective, easy to use and understand. In developing sales materials we work closely with your sales team so we can make it easy for them to sell to in person or online. We like to make them look really good.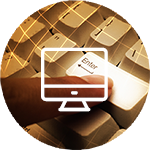 Web Design and Development
We provide custom web design and development, including lifestyle eCommerce sites — all built to your exacting specifications and requirements that are intuitive and user-friendly. For start-ups, entrepreneurs, and small business customers who don't need a custom site or landing page right away, we also have our own set of subject-related, cross-platform responsive website, landing page, and email templates — ready to be quickly and inexpensively personalized with your images and content.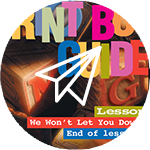 Direct Response
Direct response using printed direct mail materials is still a viable way to get your message out to your audience. Flyers, postcards, self-mail catalogs and brochures. Even door hangers and leave-behinds. Print is a powerful medium and is an integral part of any complete marketing plan.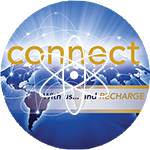 Specialty
Print and product packaging. Promotional materials and specialty items. Trade show and event graphics, displays and signage. Point-of-Sale displays, shelf hangers, countertop rack brochure stands. Store and vehicle signage. Posters. Banners. Specialty magazines and small-run publications. PowerPoint® presentations. Restaurant menus. You name it, we can make your brand sparkle at every level.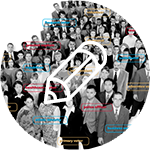 Graphic Design
Don't need a full ad campaign or website? Just a few items here and there? No problem! We'll design and produce icons, commercial patterns, typography, illustrations, badges, banners, flyers and door hangers, flyers and postcards, and more, to fit your every need.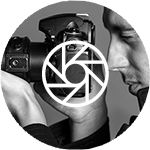 Photography
Need original photography done for your products and services? Our group of exceptional photographers will capture your brand through product photography and corporate lifestyle imagery.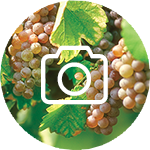 Stock Photo & Clip Art Library
Only available to our clients. An in-house stock photo library of over 300 subjects, over 30,000 images containing everything from automobiles to zebras. We also have an extensive clip art library that has some juicy morsels in it.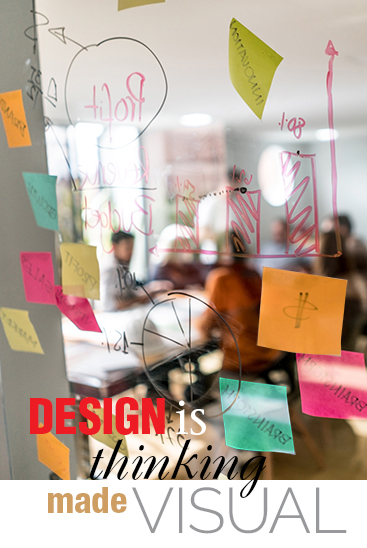 Why choose Odell Group?
1. You need creative ideas that standout. Concepts that get tangible results.
2. You need ideas and solutions that clearly, and memorably, communicate your brand's story to your audience.
3. You need to establish a cohesive, consistent, and integrated marketing strategy using multiple media platforms.
4. You need an experienced creative agency that can manage your projects from start-to-finish in a flawless, cost-effective and timely manner.
Those are exactly the types of services and capabilities we provide to our clients. Odell Group is a creative agency that combines a client's needs into one complete package that is effective and gets results.
For more than 30 years, we've been partnering with our clients, translating their ideas into robust realties. Through research, strategic concepts, insightful design, in-house production, and start-to-finish project management, we help them tell their brand story that goes far beyond just a logo and a business card. We help our clients reach their goals and objectives by creating memorable marketing solutions and campaigns that can be deployed across many types of cross-channel media platforms: print, digital, web, and email marketing.
Odell works with a talented group of artists, photographers, illustrators, expert printers, and web developers and programmers who contribute to project successes along the way. With our expertise, experience and guidance, we make sure the creative process is smooth and enjoyable and that the end result is something you're proud to stand behind.
Read More
It's all about what we can do for you.
You have passion, enthusiasm, goals, and need the best. We have the ideas, strategies, and solutions perfect for you.
Have a project that you'd like to discuss? Click the button below to tell us a bit about it.
Let's create something great together.
GET A QUOTE