What kind of online presence do you want?
Whether you need a comprehensive, multipage website, a powerful landing page, striking galleries for your art or photography, a professional blog, or an online store, we have the perfect personal and business niche templates for you. Best of all, our INTENSE-based templates are completely responsive, retina ready, adapt to every device and are mobile-ready — right from the start.

We create and customize the best design solutions for you.
Odell Group Creative Agency and our CyberSite.net teams stand apart from other creative agencies and web studios. Whether you want a website or landing page created from scratch, or one of our mix 'n match customized templates, we offer a wide array of creative, developmental, and strategic services for brands, companies, foundations, and other remarkable organizations. At the same time, we assist and educate our clients to learn how to make the best use of the solutions we build for them.

Why use Odell Group and CyberSite.net?
We have a passion for people, a flair for concepts that bring results, years of experience in advertising and marketing for both traditional, web and digital media, and an exciting creativity that's at the core of everything we do. We know this is the right way to create. To develop and implement. To provide the best solutions you need to have a successful online and market presence. Your business is the most important thing you own. Always make the most of it. Never compromise when making a website, a landing page, digital advertising, or email campaigns. With our expert services, capabilities, and products, we will always help you achieve your goals with the best return on investment possible!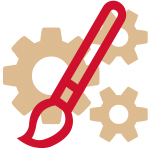 Web Design & Development
We created our template designs with the end user — your customers — at the forefront of our mind. Our website, landing page, and email templates can be easily customized to fit needs, objectives, and budgets, providing you with a powerful online presence that will help attract, engage, convert and retain loyal customers. With solutions provided by Odell Group and CyberSite.net, you can easily get your business online in no time.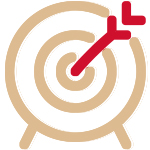 Strategic Content
Content is the reason potential customers visit your site. Poorly conceived and executed content equals extremely poor results, loss of customer retention, and a negative ROI. Our clients look to us to plan, organize, and write content for websites, landing pages, email campaigns, and digital advertising that works. We deliver copy and visual content that motivates visitors to immerse themselves in your message, encourages them to take specific action, and helps convert them to loyal, long-term customers.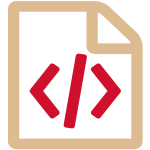 Coding Services
Our templates are coded to be extremely responsive, retina ready, and adapt to just about every device on the market today. The base niche templates we offer can be mixed and matched with other features, functions, and imagery, and most are eCommerce ready. With just a bit more coding in rock-solid HTML5, CSS, and with the addition of PHP and java script programming, we can add mySQL or Maria databases and connect your website, landing page, or email to your preferred payment gateway.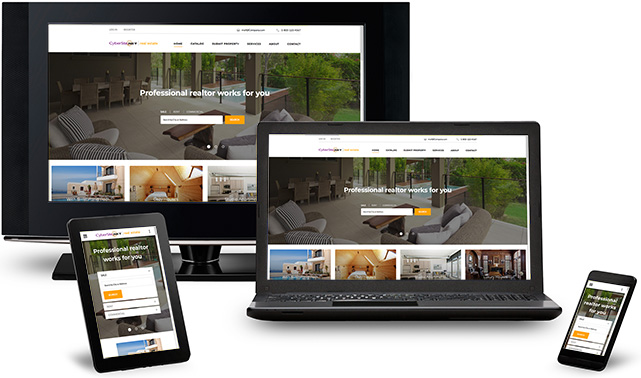 Website Templates
Extremely Responsive and Retina Ready
Contemporary, visually beautiful and striking template designs, responsive (works perfectly on all devices — from desktop to laptop, tablets, and mobile phone devices), rock-solid HTML5 coding and CSS that lasts and lasts. We'll customize your template to meet all your feature and function requirements, all at a very affordable price.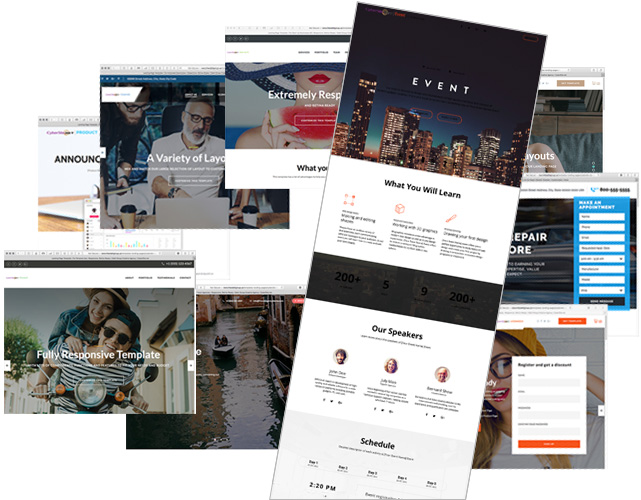 Landing Page Templates
For Personal or Business Use
Not ready for a full blown website? Just starting your online business? Why not begin with one of our niche personal or business landing pages. These templates are just as responsive (meaning it'll be easy to view and use whether your customers are viewing it on a laptop or the smallest mobile phone or tablet) as our website templates. We'll customize your LP to meet all your initial needs, then as you grow, we'll help you expand that one page into a full website — all elements, components, and features in our templates are interchangeable and compatible with one another!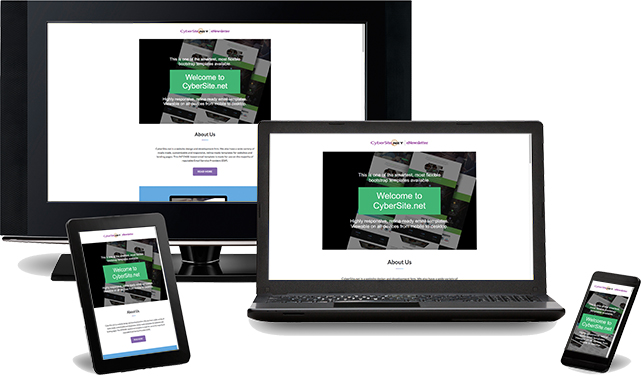 Email Templates
Responsive & Compatible with MailChimp, Campaign Monitor, and more ESPs!
Ready to develop your online marketing strategy? We have email templates ready for you to use right away, or we can customize one for you and you can take it from there (Or not! If you don't want to touch any of your customized templates, we're here to take care of all your needs including creative, development, coding, implementation, and maintenance for websites, landing pages, email campaigns, and more.)

It's all about what we can do for you.
You have passion, enthusiasm, goals, and need the best. We have the ideas, strategies, and solutions perfect for you.
Have a project that you'd like to discuss? Click the button below to tell us a bit about it.
Let's create something great together.
GET A QUOTE